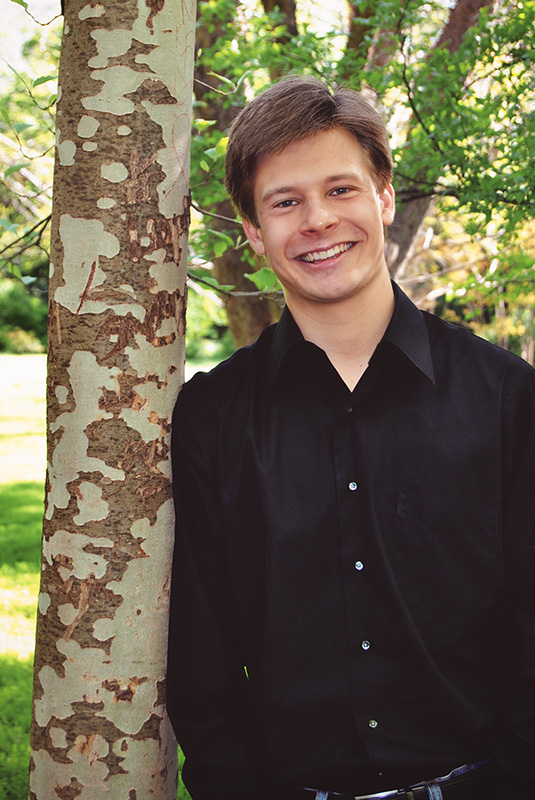 Selmer artist Drew Zaremba enjoys worldwide reputation as an award-winning writer, a passionate conductor, and fiery performer. He has composed and arranged pieces for/performed by the BBC Orchestra, the WDR and NDR Big Bands, the Dallas Symphony Orchestra, the Metropole Orkest, the Airmen of Note, Wycliffe Gordon, Dick Oatts, Randy Brecker, Eddie Gomez, Lee Loughane of "Chicago", the Vietnam Classical Players, and the Pyramid Jazz Orchestra in Kanazawa, Japan. At the age of 27, Drew joined the faculty of the award-winning University of Northern Colorado (UNC) jazz studies department in 2018 to teach jazz composition and arranging. One of Drew's most ambitious projects was writing a concert of music entitled "Crossing Chinese Opera with Jazz" during a two month residency in Zhuhai, China. Drew has published music through Alfred Music, Sierra Music, and has self-published over 70 works at his website, drewzaremba.com. Drew was ecstatic to receive the Sammy Nestico Award for his original composition "Kangaroo Bruise Blues" in 2018, which includes a follow-up commission with the elite jazz ensemble, the Airmen of Note. In 2015, Drew was awarded 1st prize of $10,000 in the Sherman/Barsanti Inspiration Award at the University of North Texas (UNT) for his premier concert with his orchestra, the Unity Orchestra, which featured Eddie Gomez. Finally, Drew is proud to be a 3-time Herb Alpert Young Jazz Composer winner.
In addition to writing music, Drew is an active saxophonist, keyboardist, and woodwind artist. He is equally comfortable on lead alto in big band, playing hammond organ in a trio setting, or executing the high reed book in a musical pit orchestra. Drew's music releases have been as varied as his experiences – from YouTube big band video releases, to his albums "Two Sides of the Same Coin" and "Hologram", and recently, short, home-made multi-tracked videos in the style of Jacob Collier.
Teaching is a fundamental part of being a jazz musician today, and Drew is delighted to be in demand as a clinician and guest artist. He was given the title of visiting professor for his work at the Contemporary Music Institute in Zhuhai, China. Additionally, he has given clinics and guest artist performances in Melbourne, Brussels, Tokyo, London, Hannover, The Netherlands, and in dozens of colleges and high schools in the United States. Drew has taught at the UNC and UNT summer jazz camps, as well as Arrowbear Music Camp in California, and the Golden Jazz camp in Zhuhai, China.